Gulf Coast Western is a venture led by Matt Fleeger to improve the oil and gas industries, which the majority of other industries and residential communities rely on for their daily activities. As the company president and CEO, Matt Fleeger reviews all aspects of daily operations and he has decided that combining talents, resources, industry knowledge, and experience is the best way to push the company forward.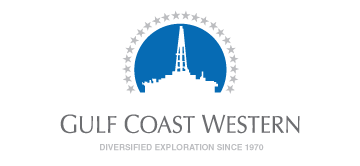 The company's primary focus is on the exploration, development, and acquisition of domestic oil and gas reserves, which are mostly located in the Gulf Coast region of America. More specifically, the company focuses on key properties that have both geological and geophysical advantages that already have well-developed structures because these have potential in giving better returns.
Matt Fleeger reviews the company's performance through the years and he attributes their success to their open, transparent, and honest relationships with their accredited partners. He noted that theirs is more than just a business transaction. They have fostered mutual trust and respect, which can only be earned by dealing with each other with honesty and integrity.
This successful company that now employs hundreds of individuals across its varied locations is actually a small family business founded outside Dallas, Texas in 1970. Today, after almost 40 years in the industry, they now have locations in Texas, Louisiana, Mississippi, Oklahoma, and Colorado. On top of that, they manage to serve more states with the company's output.
In Southwestern Louisiana, the company has expanded its footprint by collaborating with two partners: Orbit Gulf Coast Exploration and Orbit Energy Partners. This partnership has enabled Gulf Coast Western to continue to develop hundreds of prospects in the area of their mutual interest which covers many miles and spans across many towns.
Part of this partnership also includes an agreement with Warhorse Oil and Gas that the Gulf Coast Western company will operate the majority of the development wells and they will also manage the various operators that already currently operate the producing wells.  This includes the following companies: LLOX, Union Gas, Endeavor NG, Zachary Exploration, and Neumin Production. With all these acquired wells, Matt Fleeger expects to add 800 barrels daily to their production.